Woolworths Cricket Blast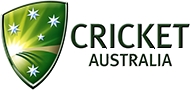 DAVERN RESERVE, WANDONG
4.30pm - 5.30pm
Wednesday Nights
Preps to Grade 6
October to December
(5yrs to 12 yrs) Boys and Girls
All enquires to Lisa & Adam Dennehy (Co-ordinators)
Mobile: 0406 060 278
Woolworths Cricket Blast will replace the MILO in2CRICKET and MILO T20 Blast programs in schools and clubs from this season. We encourage you to read this article and the attached media release to find out more about this exciting relationship with Woolworths.
Please click here and follow the format outlined on the 'MyCricket Community' website. The highlighted text should be deleted and replaced with program information about your club.
Download flyers, posters and digital promotional material that aligns with your local Big Bash team by clicking on the following link.
Woolworths Cricket Blast: https://playcricket.com.au/