The Old Wandong Public Hall
The Old Wandong Public Hall located in Wandong Avenue is operated by the Mitchell Shire Council and a committee of management.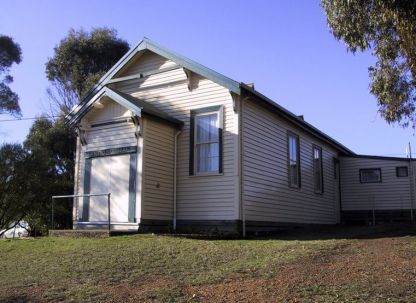 Originally built in 1902 the hall was first known as the Wandong Mechanics Institute and Free Library. A donation of timber from the Australian Seasoned Timber Company helped build the hall and it was the social hub of Wandong for many years with dances and gatherings on a regular basis. The hall celebrated it's centenary in 2002.
Available for hire:
For bookings call Christine (03) 5787 1870
For more detail click this link - The Old Wandong Public Hall detail